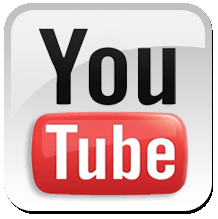 Daniel has been a music fan his entire life but truly developed his love for rock'n'roll in his early teenage years. Influenced by the big bands of the 80's and 70's he has always had an eye/ear for genuine aesthetics, presentation, and rich tone. Gradually moving onto and incorporating classical music and blues guitar into his playing arsenal.

Jam sessions, bands, open mic nights, magic illusionism, psychology, computer programming, graphic design,  physical fitness, music recording projects, and movie production are all passions that Daniel pursues in his spare time.

Daniel has an extensive guitar collection of over 25+ (and growing); Guitars ranging from vintage collector quality to one of kind suped up custom pieces and everything in between. As a teenager painting, assembling, and maintaining/setting up guitars with his friend has been a passionate hobby, but his collection is not limited to musical instuments. Autographed vinyl from famous bands such as Black Sabbath and ACDC as well as collecting various antiques and older items for restoration and inspiration as doorways to the past.

Training future rockstars for the better half of the last decade Daniel knows the ins and outs of teaching students at ALL levels. With a laid back class envirement and a prize reward system for kids this is not your grandma's uptight music school lesson! Music is about having fun and that's exactly how Daniel keeps it.

Focusing on the fundamentals of music theory and teaching the rudimental styles of Classical, Blues, and Rock to ensure diversity in music. The curriculum is always custom tailored to the student and their initial abilities to boost enjoyment of music and confidence. Song requests are always encouraged and music advice is always offered.


From Beethoven to Pink Floyd and making your own music, you learn it all!
(973) 710-7870

NewJerseyMusicSchool@Gmail.com


Guitar Lessons

with Daniel Weinstein

Founder of New Jersey Music School.com